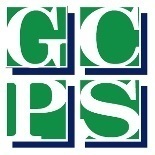 Gloucester County Public Schools
Announcement of Superintendent Search
The School Board of Gloucester County Public Schools invites applications and nominations for the position of Superintendent.

The County
Gloucester County, a community located north of York County, has a population of approximately 38,711 people according to the 2020 census. Known for its proximity to the Hampton Roads area, Gloucester County can best be described as a bedroom community for the region. Situated on the York River and the lower Chesapeake Bay, the county is part of the Middle Peninsula region and is approximately 75 miles east of Richmond, Virginia's capital. Interestingly, Gloucester County is unique in that one is never more than six miles away from the water from any point in the county.

The Division
Gloucester County Public Schools consists of five elementary schools, two middle schools, and one high school, with a total enrollment of approximately 4,868 students for the 2022-2023 school year. Of this total, 22% are classified as minority students, and 15% are identified as having special needs. The district operates with a budget of $71,648,125 and employs approximately 777 full-time employees. Additionally, the district has a high graduation rate of 93%, indicative of the quality of education provided by the school system.

Mission - As a strong community of learners, Gloucester County Public Schools is dedicated to creating and sustaining an environment that emphasizes education, embraces diversity, and empowers its stakeholders (students, families, staff, and community) to accomplish individual, as well as collective goals.

Vision - To provide an environment that focuses on meeting and exceeding the expectations of its stakeholders in each facet of the educational process, which includes, but is not limited to instruction and academic achievement, school, family and community relationships, operations, safety, and emotional/mental health & wellness.

Web Site: https://www.gc.k12.va.us/

Salary
Commensurate with experience and qualifications.

Qualifications
After seeking input from its Board members, parents, staff, students, and community, the Gloucester County School Board is seeking an educational leader with outstanding qualifications and characteristics, as reflected in the following profile:
• Experience as a principal is required.
• Previous experience as a Superintendent or Assistant Superintendent is preferred.
• Successful teaching experience is required, with experience in primary and secondary education preferred.
• An earned doctorate is preferred.
• Demonstrated experience in streamlining processes and utilizing manpower effectively.
• Proven ethical leadership with experience in strategic planning and a vision for Gloucester County Public Schools.
• Demonstrated ability to increase parental involvement and experience in implementing school law.
• A strong record of successful experience in the areas of school reform, including discipline, improving assessment scores, mitigating declining enrollment, curriculum and instruction, including special education, and staff development.
• Functional knowledge of operations, including school facility planning, construction, and school safety improvements.

A successful candidate will have evidence of leading multicultural programs and strong community/media relations skills. They must demonstrate the following:
Leadership and Management Skills – A team player who is comfortable with shared decision-making; a decisive leader; and a visionary who utilizes creative thinking.
Personal Characteristics – An accessible leader who listens well, is transparent and accountable.
Board-Superintendent Relations – Effectively mediates and accommodates different perspectives; provides options and recommendations to the Board before accepting Board directives and is willing to assume a lead role in decision-making while keeping the Board informed.
Staff Relations – Creates an atmosphere of trust and mutual respect; maintains open channels of communication to and from staff; supports staff development activities and encourages professional growth.
Community Relations – Effectively advocates for school issues and needs; communicates effectively on both private and public levels; responds to individual concerns in an appropriate manner.
School Finance – Lobbies for school funding on behalf of the school division; develops and explains the rationale for the budget to the Board and local officials; offers creative funding solutions.
Areas of Expertise – Curriculum and instruction; strategic planning and continuous improvement; budget and finance.

The candidate selected for the position must agree to become a resident of Gloucester County within six months of accepting employment (with potential for a six-month extension depending on circumstances).

Candidates must meet the legal requirements to be licensed or be eligible for licensure as a superintendent in Virginia. Questions concerning the eligibility requirement should be directed to the Office of Professional Licensure, State Department of Education, P.O. Box 2120, Richmond, VA 23218-2120, Telephone: (804) 371-2522.

Application Procedures
https://phl.applitrack.com/vsb...

Completed applications are due by June 2, 2023.

Candidates should not contact school board members. Inquiries should be directed to Gina Patterson, Executive Director, Virginia School Boards Association, 200 Hansen Road, Charlottesville, VA 22911, 434-295-8722 or [email protected].

Equal Opportunity Employer
Additional documents are linked below:
Timeline